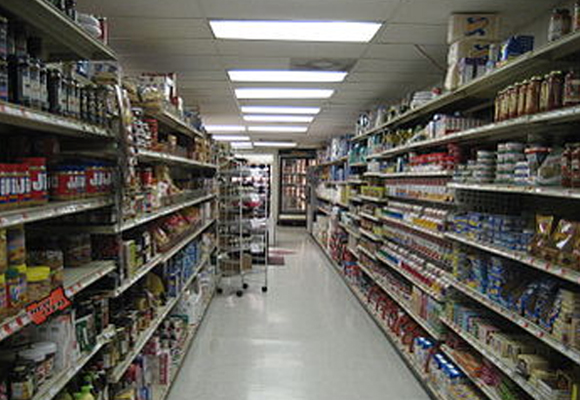 Now that Dominick's grocery has shut their doors (and Mariano's opened some), there may be no better time to examine one of the most common injuries at a grocery store: slip and fall. While falling may be humiliating to the injured party, many times they are not at fault. Grocery stores are expected to keep their store free of preventable hazards, and if they do not they can be held responsible for any injuries sustained because of the hazard. Dominick's was highlighted in the 1980's for this very reason. A discarded tube caused a patron to fall and hurt her back, prompting her to sue the business, ultimately winning compensation. Slip and fall injuries in Chicago, in public stores, that result in injuries are often the fault of the property owner.
Store Responsibility
A store, specifically a grocery store, is not always responsible for injuries sustained in the store. In the state of Illinois property owners and managers are responsible for injuries sustained on their property under premises liability laws. The law states that the property owners must remove known hazards, and ensure a safe environment for all patrons. Their failure to do so may lead to liability for injuries caused by these hazards. For example, a grocery store that has not cleaned up a large spill may be held responsible if a person falls in that spill. A grocery store may also be held responsible if a display of jars topple over and injury people walking. Under law it is necessary for the store to deal with these potential hazards in a timely fashion, if they have not been handled and a person is injured the store assumes responsibility. A store is responsible for falls that occur because of;
Unkempt or dangerous walking surfaces
Leaks and spills that are not attended to
Hazardous displays
Broken or damaged displays
Anyone injured in these types of situations, or any situation in which the store did not deal with a known hazard in a timely manner may be eligible for compensation.
When The Store Isn't Liable
Sometimes a store isn't liable for the injuries caused by a slip and fall. For example, if one is running and falls, without there being an obstruction or poor surface area, the store may not be responsible. Stores may post signage warning of known dangers or providing notice of rules within the store. Anyone breaking those rules may be responsible for their injuries and actions.
What to do After the Accident
Securing compensation for an injury due to the negligence of a grocery store isn't as easy as asking. There is a process, steps must be followed to ensure the injured party gets compensation. After the accident it is necessary to fill out an accident report, including any witness statements from those who were in the area. The injured party should seek medical treatment for their injuries, and follow up with the store following the accident.
You shouldn't go through the process alone. Too often the store or insurance company will take advantage of naive victims. A Chicago personal injury lawyer can protect your rights and help ensure that evidence isn't destroyed and that the other side treats you fairly. A lawyer will negotiate on your behalf and file a lawsuit, if necessary, to help you recover.