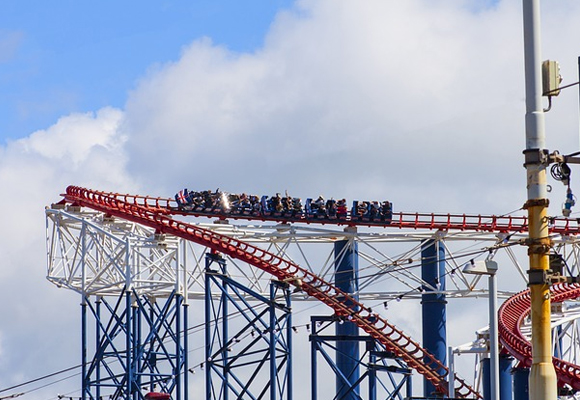 Over 4,000 children are injured each year on amusement park rides. Most serious injuries and fatalities occur in amusement parks where rides are permanently installed, rather than set up for temporary locations.
Amusement Park Accidents
From 1990 to 2010, approximately 92,885 children under the age of 18 were rushed to hospital emergency rooms due to injuries from amusement park rides. Over one-third of those accidents occurred at established amusement parks where rides were permanently installed. The most frequent injuries seen by an injury lawyer included broken bones and fractures in the arms, legs, and face, whiplash and neck injuries, spinal cord injuries, and head trauma. Most reported injuries were due to improper ride restraints or insufficient padding that allowed riders to fall out of a contained area or get thrown against hard metal surfaces.
In the U.S., the Consumer Product Safety Commission tracks amusement park accidents and injuries. When accidents occur, law requires that accidents and injuries be reported. From 2001 through 2003, the commission recorded eight amusement park fatalities. Between 1990 and 2004, there were 52 fatalities. In 2011, there were 1,204 injuries associated with amusement park rides. In July 2017, a ride, called the Fire Ball, malfunctioned at the Ohio State Fair in Columbus. The ride broke apart, sending two people into the air and throwing others to the platform below. One person died, and seven others were sent to the hospital.
Liability for Amusement Park Accidents
Reported amusement park accidents are typically caused by the following conditions:
Negligence on the part of the guests. When guests ignore park safety signs and warnings or violate park safety policies, guests may be found liable for accidents and injuries.
Negligence on the part of the park. When park employees and/or ride operators don't follow safety rules or provide regular safety inspections, the amusement park may be found liable for accidents and injuries.
Preexisting medical conditions of guests. Most amusement parks post warning signs advising guests with existing conditions like heart problems, high blood pressure, and neck and back injuries to ride at their own risk or to avoid certain rides.
Since determining liability for an amusement park ride accident can be complicated, many people who suffer injuries consult an injury lawyer to clarify responsibility for accident and injuries. If a fatality occurs, a wrongful death lawsuit may be filed on behalf of the deceased by family members.