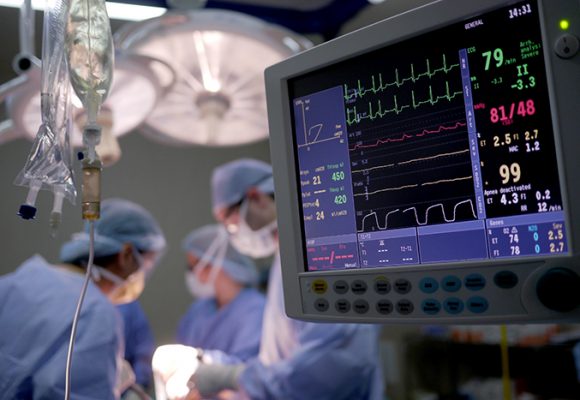 Sick patients go to Chicago's hospitals to seek treatment for their ailments and get well. However, a large number of patients continue to contract hospital-acquired infections every year. If patients manage to survive these infections, they may be responsible for thousands of dollars in medical bills and may have missed significant time away from work. Ventilator-associated pneumonia is one type of HAI that patients regularly contract. Becker's Hospital Review lists the condition as the ninth most common medial error in the nation, and indicators show that it is likely to continue its prevalence in the future unless sufficient intervention occurs.
What is ventilator-associated pneumonia?
According to Clinical Microbiology Reviews from the National Institute of Health, VAP is one of many medical errors that can affect critically ill patients. When placed in intensive care units, patients are often in need of ventilators to help them to breathe when they are unable to do so for themselves. Those who commonly need a ventilator include patients with chronic lung disease, spinal and brain injuries, drug overdose and any other condition that inhibits the patient's ability to breathe on their own. Surgical patients who receive general anesthesia are also likely to use a ventilator during their procedure.
When patients are diagnosed with pneumonia within 48 hours after having been intubated and put on a ventilator, they are considered to have VAP. However, for patients to receive a diagnosis of pneumonia, they must meet the following conditions:
High suspicion that pneumonia has occurred
Bedside examination
Chest x-ray or other radiographic test
Lab analysis of respiratory secretions
The CMR report indicates that even though many patients often show signs of VAP, their symptoms can and are commonly associated with other conditions, so doctors don't always believe VAP is the culprit. To suspect VAP, doctors must see a patient with 48 hours or more of chest imaging showing a growing infection in addition to two of the following: a temperature greater than 38⁰ C or less than 36⁰ C, pus in lung secretions, and a decrease in the patient's blood oxygen levels.
Potentially misleading numbers
Many may believe that VAPs are not as much of an issue as other instances of hospital negligence because of their position as the 9th most common error to occur. However, 27 percent of all critically ill patients will develop the condition, and VAP is responsible for 86 percent of all pneumonia infections that occur in hospitals in the nation. Additionally, VAP is responsible for between 250,000 and 300,000 cases of pneumonia a year, about 50 percent of which are fatal.
The reality is that no amount of negligence is acceptable. Those who have contracted ventilator-associated pneumonia or another condition in a hospital should contact a Chicago medical malpractice attorney to discuss their case.