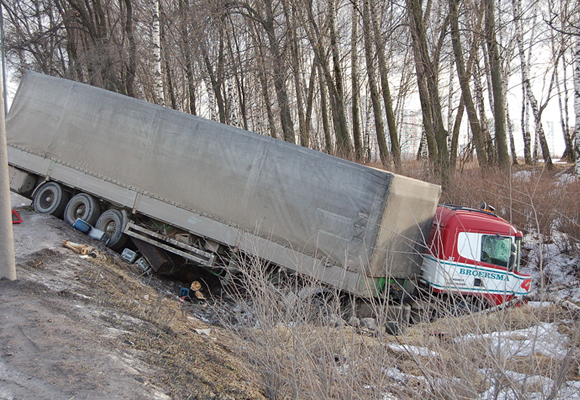 New Trucking Laws Require Safer Electronic Logging
Beginning in January 2016, a clock started ticking for commercial drivers who still keep paper logs. That clock gives commercial drivers in Illinois two years to switch over to ELDs, or electronic logging devices. The idea behind the move to ELDs is to improve safety on Illinois roadways by reducing driver fatigue, and ensuring that commercial drivers aren't skirting hours-of-service rules by using electronic logging technology.
Too Many Commercial Vehicle Accidents on Chicago Roads
Since 2013, seven people have died in three separate traffic accidents involving commercial truck drivers who were later found to have falsified their log books and exceeded the allowable maximum hours behind the wheel. This type of blatant disregard for safety regulations is, unfortunately, common in some areas of the commercial trucking industry. By implementing new regulations that require the use of ELDs, officials expect to see a significant reduction in accidents caused by fatigued commercial drivers. ELDs are capable of tracking service hours on a minute-by-minute basis; their use is expected to save more than two dozen lives and prevent more than 500 crash-related injuries per year.
Recovering from a Commercial Vehicle Accident
Millions of injuries happen every year in car accidents, and many of those accidents involve commercial vehicles, often driven by overworked, fatigued drivers. Negligence and intentional misconduct are also common themes in commercial vehicle accidents, and may result in the death or dismemberment of everyone in a vehicle. Without proper representation, it can be difficult to recover damages in accidents involving commercial vehicles. Most trucking companies and other employers of commercial drivers have lawyers to help shield them in case of an accident. Injured parties can benefit greatly from the advice of a Chicago injury lawyer, especially in cases where serious injury or death has occurred.
Determining Negligence in Chicago Commercial Vehicle Accidents
Negligence is one of the primary causes of auto accidents, and its impact is magnified when the accident involves a commercial vehicle. When commercial drivers fail to exercise reasonable care, the results can be catastrophic; mentally, physically, emotionally, and financially. Trying to hold the responsible parties liable can be a frustrating, time-consuming, and ultimately fruitless venture without an understanding of how to prove negligence in a court of law. With the help of a Chicago injury lawyer, parties injured by a commercial driver may be able to recover damages for lost wages, medical bills, legal fees, and more.