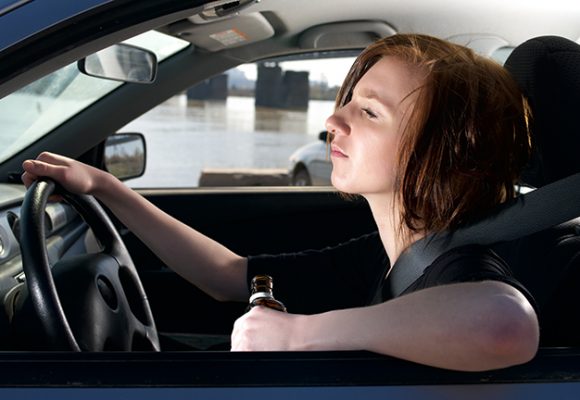 The risks of drinking and driving have been extensively documented, but some drivers still persist in this reckless behavior. Even in Illinois, where DUI laws and enforcement efforts have earned a five-star rating from Mothers Against Drunk Driving, intoxicated drivers still pos
e a significant threat. In 2012, over one in three fatal Illinois auto accidents were alcohol-related,
according to MADD.
To avoid needless accidents, people who drink are encouraged to call cabs, use public transportation, spend the night somewhere safe or designate sober drivers. Unfortunately, a recent study indicates that a significant number of designated drivers fail to stay sober.
Dangerous designated drivers
In 2011, University of Florida researchers conducted a study of about 1,000 drivers. Researchers approached patrons leaving bars, surveyed those willing to participate and tested their blood-alcohol content with a Breathalyzer. The study found 35 percent of designated drivers had alcohol in their systems.
Researchers suggest this may happen because some people do not designate a driver before they start drinking. Instead, they decide who will drive later in the night, and the person who is least drunk or perceived as most successful at driving drunk is often selected. Widespread casual attitudes about the effects of "just one or two drinks" may also contribute to the problem.
The study found that the designated drivers who consumed alcohol were typically less drunk than their companions. Still, half of the designated drivers who did not abstain had a blood-alcohol content of at least .05. This BAC is the legal limit in many countries and the limit the National Transportation Safety Board recommended in 2013. Research has shown that crash involvement is 38 percent more likely for people with this blood-alcohol level than for sober drivers.
Fatal consequences
In July 2013, a tragic accident illustrated what can happen when designated drivers make irresponsible decisions. A 20-year old driver in Massachusetts lost control of his vehicle and hit a light pole, fatally injuring his passenger. Authorities found that the driver's BAC was .11. He later admitted to drinking six beers and smoking marijuana before driving, despite being chosen as the designated driver.
The number of designated drivers who cause accidents after consuming alcohol is unknown. In Illinois, accidents involving alcohol claimed 279 lives in 2011 and 321 lives in 2012, according to the Century Council and MADD. The family members of these victims have the right to hold the negligent driver responsible through a wrongful death lawsuit. Similarly, accident victims who survive can file personal injury claims. These actions may not restore a person's former quality of life, but the damages awarded can help offset the financial and less easily measured costs of the accident.