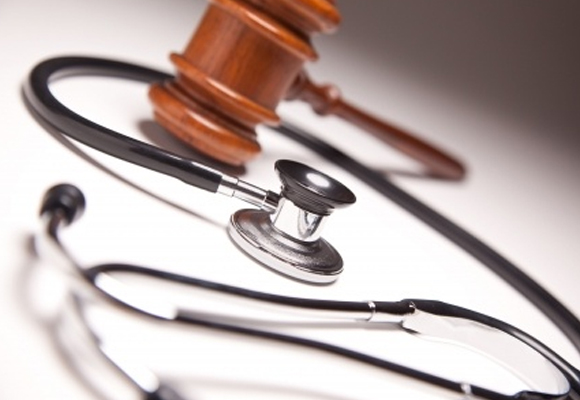 Mental illness is prevalent throughout the U.S. According to the National Institute of Mental Health, one in four adults in America experiences some type of mental illness in any given year. There are a number of mental conditions from which people may suffer. Depression and post-traumatic stress disorder are two of the more commonly experienced illnesses in the U.S.
For many, the effects of these psychological conditions have an effect on not only their personal lives, but their professional lives as well. Often, symptoms can make it difficult to be attentive and productive in the workplace. Under the state of Illinois' Workers' Compensation Act, employees who are injured on the job or as a result of their job may be entitled to both physical and mental rehabilitation.
Mental-physical
The NIMH reports that 14.8 million people, ages 18 and older, struggle with depression, a mood disorder in which a person may have feelings of sadness, anger, or frustration. The symptoms that accompany depression, including irritability, trouble concentrating and loss of interest, can drastically affect a person's ability to work. A worker in Illinois may be entitled to workers' compensation coverage for a mental illness if that condition results from a physical injury the worker suffered on the job. For example, mental illness coverage may be available to an employee who injures his or her back at work and becomes depressed because of the injury.
Mental-mental
Post-traumatic stress disorder is an anxiety condition that may be developed after a person experiences an extreme trauma. According to the Anxiety and Depression Association of America, 7.7 million American adults have PTSD. People suffering from PTSD may feel anxious when in a large group, disconnected or detached from people they interact with, be easily startled by unexpected noises or have trouble concentrating and sleeping, all of which could seriously impact their ability to perform their job.
Post-traumatic stress disorder may be covered by workers' compensation in Illinois if it is the result of an employee experiencing or witnessing a traumatic event in the workplace. In one case, for example, a judge awarded a bus driver with the Chicago Transit Authority total temporary disability benefits for PTSD. The driver developed the condition after she was involved in a fatal collision with a pedestrian while driving a city bus.
Workers' compensation for mental illnesses
While mental illnesses can have an effect on a person's performance at work, there are some cases when an employee may develop a psychological condition as a result of his or her job.
It can be difficult, however, for employees to get workers' compensation for mental illnesses. This is because psychological conditions are only compensable if a qualified physician determines that the condition exists and that it is work-related. Anyone who feels they may have suffered a work-related mental illness might want to talk to a lawyer to learn more about their rights and discuss their options.