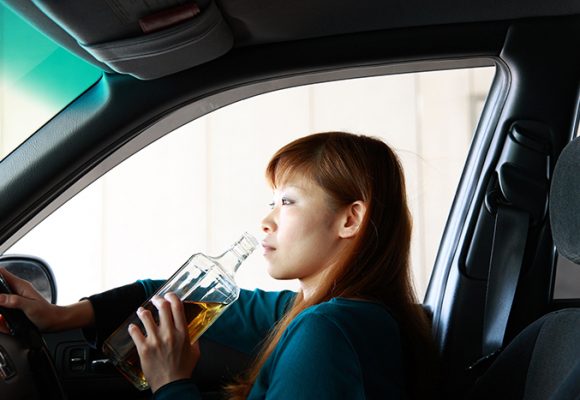 According to FOX 32 News in Chicago, the sheriff's department in Will County is using an Illinois state law to seize the vehicles of people arrested multiple times while driving under the influence. An Article 36 seizure allows law enforcement to confiscate the vehicle of a driver arrested for DUI while driving on a revoked or suspended license from a prior DUI conviction.
Several of these vehicles have been appropriated for use by the department, with a message painted on the rear that states, "This vehicle was seized from a drunk driver." Officials hope to make it clear that the price for driving under the influence is high.
Alcohol a major factor in fatal crashes
Reports from AAA state that 1.5 million people are arrested each year across the country for driving while under the influence of drugs or alcohol. Statistics from the National Conference of State Legislators state that 10,076 people died in 2013 in crashes where alcohol was a factor. That number amounts to 31 percent of all deaths from motor vehicle accidents that year. An attorney who works with car accident victims in Illinois would be aware that state numbers mirror the national data. The 2015 DUI Fact Book, published by the State of Illinois, reports the following regional information from 2013:
Alcohol-related crashes killed 317 people, nearly a third of all fatalities from car accidents in 2013.
The Secretary of State's office recorded 34,611 DUI arrests.
Of all drivers arrested, 93 percent lost their right to drive.
Of all drivers arrested for DUI, 86 percent were first offenders.
First offenders are subject to a six-month suspension of their driving privileges, considerably higher than the 90-day national minimum. By law, driving while under this suspension could result in the loss of the vehicle.
A multi-component strategy
The state employs other stringent penalties for DUI convictions, such as mandatory ignition interlocks after a first offense. Sobriety checkpoints are a legal practice in Illinois by which law enforcement may stop a driver to check for intoxication. This practice can combine with Article 36 to prevent fatal crashes. According to the Center for Disease Control and Prevention, a multi-component crash prevention strategy such as this allows law enforcement to make it even more difficult for repeat offenders to cause injury or death on the road. Any Illinois attorney concerned with car accidents understands the need for law enforcement to find ways to tighten the reins on repeat offenders.
Seek professional counsel
Motor vehicle safety laws are subject to continual change. If you are a victim of a car accident in Illinois, an attorney may be able to help you understand the situation and receive compensation for your losses.