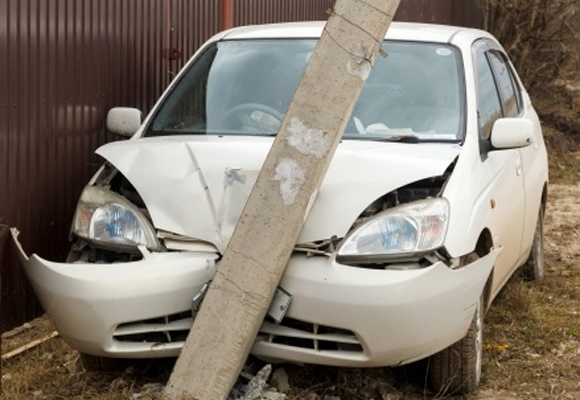 With the Illinois Department of Transportation reporting 285,477 crashes on Illinois roadways in 2013, state motorists are increasingly seeking new methods of improving safety behind the wheel. Among the more popular innovations in recent years are driver assistance systems. A car accident lawyer in Champaign knows these are advanced technological devices designed to reduce one's likelihood of a collision.
According to AutoTrader, driver assistance systems typically fall into one of two categories. Collision warning systems are those that alert a driver of impending obstructions in the roadway using audible noises or visual cues. It is then up to the driver to heed these warnings and hit the brakes or steer out of harm's way. Collision avoidance systems essentially take control of the car when obstacles appear ahead if the driver fails to do so, and automatically apply the brakes on the driver's behalf.

Assessing performance
In order to determine the effectiveness of these systems as well as their ease-of-use, the Insurance Institute for Highway Safety created a ranking scale. All systems assessed were given a ranking of Basic, Advanced or Superior based on the features they include and how effective they are. To be eligible for a rating by IIHS, all reviewed crash avoidance systems had to be endorsed by the National Highway Traffic Safety Administration.
While the NHTSA endorsement alone is enough to warrant a Basic rating, driver assistance systems must have both collision warning and collision avoidance features to be eligible for an Advanced ranking. Furthermore, the vehicle with the system installed must effectively avoid a crash or reduce traveling speed by five mph in one of two tests performed at 12 mph and 25 mph. To be considered Superior, a car accident lawyer in Champaign knows the system must considerably reduce driving speed after undergoing both tests.
Out of 74 systems ranked using the IIHS system, only seven were given a Superior ranking.
System limitations
While the ranking system designed by IIHS suggests that some crash avoidance systems can indeed be effective, the organization freely admits they are not without limitations. For example, collision warning systems only alert the driver of impending obstacles. If the driver does not heed the warning, the system isn't going to help.
Technological limitations exist as well. Some systems utilize sensors to pick up lane markings, and these sensors may not work effectively on snow-covered roads or those that aren't particularly well marked. Sensors may also fail in inclement weather or in conditions where minimal light is present. A car accident lawyer in Champaign is aware that some users also find these systems annoying or irritating and disable them due to these sentiments.
Thus far, studies of crash avoidance systems suggest that while the technology is improving, it still has a long way to go.